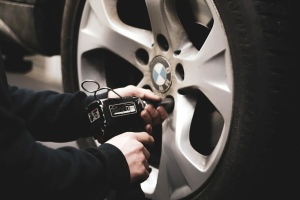 Tire Rotation Service –  Why is it important?
Tires may wear differently according to their location on the car, your driving style as well as the situation of your suspension. Frequently rotating your tires can equally spread their wear assisting you to get the most miles from the tires while maximizing grip on all wheels.
American Tire Center in North Canton offers tire rotation services according to the manufactures recommendations.
Service includes:
Inspect front and rear brake components for wear
Balance four wheels
Inspect tire wear
Inspect rims
Check tire pressure, adjust as necessary
Check and adjust tire pressure
Inspect brakes
We also offer

Tire Repair Services
Our experts may exchange the front tires with one another, switch the rear tires with one another, or swap the front and rear tires. If the vehicle has a full size matching spare tire, it may also be included in the rotation cycle.
Why should you have tire rotation services performed at "American Tire Center – North Canton"?
Our tire rotation support may help avoid substantial tread difference between wheels, support better vehicle operation and help you save money by causing better gas mileage.
Check each tire for tread wear patterns. Shift the wheels according to the manufacturer's recommendations. This may increase the life span of the tire, increase grip on all wheels, and decreases fuel consumption.
Contact us today at (330) 494-5255